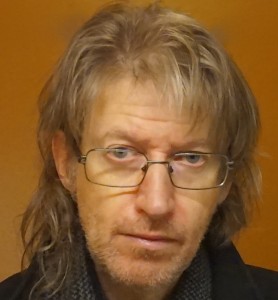 Born in Turnhout, Belgium, in 1959.
Studied painting at the Academy of Fine Arts in Antwerp.
Wim started off in the mid 70s as a "field investigator" for the Studiegroep voor Progressieve Wetenschappen/Groupement pour l'Etude des Sciences d'Avant-Garde (SPW/GESAG).
He headed the Studiegroep voor Vreemde Luchtverschijnselen (SVL) and edited the group's journal (SVL Tijdschrift) from 1982 till 1987.
In 1994 Wim initiated CAELESTIA, a research initiative that seeks to find explanations rather than promote mysteries.
In 2007, together with Frederick Delaere, he set up the Belgisch UFO-meldpunt to monitor UFO reports in Belgium.
Wim is co-author of:
Unidentified Aerial Object photographed near Zwischbergen, Switzerland, on July 26, 1975 (CAELESTIA, 1995, with Frits Van der Veldt)
Belgium in UFO Photographs (UPIAR, Vol. 1/2018, with Vicente-Juan Ballester Olmos)
Redemption of the Damned (Anomalist Books, Vol. 1/2019, Vol. 2/2021, with Martin Shough)
Contributions to various UFO magazines and books include Skepter (journal of the Stichting Skepsis), International UFO Reporter (J. Allen Hynek Center for UFO studies), UFO 1947-1997 (John Brown Publishing, 1997) and Ronald D. Story's Encyclopedia of Extraterrestrial Encounters (New American Library, 2001).
His special areas of interest within the UFO/UAP field are photographic evidence and identified case reports.
Areas of interest besides UFOs/UAPs include painting and photography.
Postal address: Italiëlei 100/15, B-2000 Antwerp, Belgium
E-mail address:
wim.van.utrecht@skynet.be
Websites: www.caelestia.be and ufomeldpunt.be