The doyen of French ufology, Francine Fouéré, died in Paris on May 26, 2018. She had just turned 91 years old.
A high school teacher, interested in ufology since 1954, in 1962 she and her husband Réné Fouéré were among the founders of the Groupement d'Etude de Phénomènes Aériens (GEPA), an association of technicians, scientists, military representing for 15 years the main attempt in France to make ufology a scientific study, clearly separating from "flying saucers" sensationalism. For their joined involvement as a married couple in that UFO organization, they were considered "the French Lorenzens".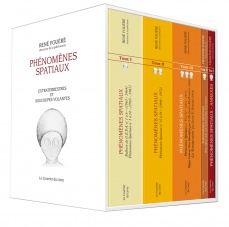 After her husband's death in 1990, Francine had remained actively engaged in studies on the subject, attending meetings and conferences, editing the re-publication in five volumes of the complete collection (and supplemented by various unpublished articles) of GEPA magazine "Phénomènes spatiaux", in 2008.

In 1982 I had the opportunity to meet her at GEPA headquarters in Paris, and in 2005 we had the surprise to find her at the Chalons-en-Champagne UFO Congress, where she ran a stand with the old publications of her association [photo SPICA].
An autobiographical interview of her was collected by Gilles Thomas in 2009 and can be heard here.
[Communication by Pierre Lagrange]
Top picture: © Yves Bosson / Agence Martienne